Have you ever heard of an evergreen marketing strategy? While effective, this concept is not widely defined on the interwebs, but one that any marketer would benefit from understanding and putting into practice…so let's get started!
In nature, a plant or tree that is evergreen keeps its leaves throughout the year despite colder weather and even arctic temperatures. Evergreen trees flourish where other species of plants would perish.
The evergreen marketing strategy is much like these plants and trees that remain functional season after season. The content and brand remain relevant for many years despite changes in marketing trends and consumer behavior.
Keep It Simple
To keep your logo timeless, strip off all the unnecessary elements and fixtures that aren't relevant to the brand. The design details, motifs, and extra colors and trimmings that aren't elevating the brand need to go.
Consumers gravitate to simple designs because it requires less cognitive effort on a viewer's part, making it easier to process and easier to remember.
As you begin to create a logotype for your small business, think of the simplest terms in which you can define it. Use that knowledge when you're mood-boarding and sketching. Cut away all the noise and focus on the simple elements that will carry your brand message.
When I think of simplicity I think of Apple's logo. The company's brand promise and commitment to innovation, design brilliance, tech development, and cutting-edge progress is neatly and effectively communicated through the simple pictorial mark of a bitten apple.

You will notice that there are no design trimmings to distract you, the solid block of black color is impactful, and neat contours of the fruit itself lend further extension to the brand message.
Time-Specific Trends Won't Work
An evergreen logo is not dependent on seasonal trends. Quite the opposite, actually.
Make sure that your company logo is sustainable and has longevity. Think of what you want to convey through the shape of the logo, the colors you've chosen and the fonts you've selected. Make sure all of these elements converge under one single point of understanding that you can then communicate through a simple yet impacting logo design.
To look at an example of a timeless logo that is not reliant on design trends, look no further than McDonald's double arches. Regardless of how you feel about the brand itself, there's no denying the fact that its logo is one of the most iconic in the world.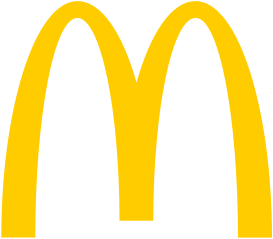 The double arches are simple, signifying the lettermark of the brand. Similar to Apple's pictorial logo is the single block of yellow color. The use of one color is a strategy many notable brands have replicated such as FedEx, Google, Chanel, and Nike.
Change Is the Only Constant
One important factor in maintaining an evergreen logo is never changing it. Once you've designed the perfect logo and company name you should stick with it. Right?
Wrong.
The concept behind an evergreen logo is not that the design isn't affected by time, it's that it is not 'reliant' upon time. Understanding this difference is crucial in creating a logo design that will remain relevant for long periods of time and a variety of audiences.
If your logo is not evolving, it will not be able to keep pace with modern times. But here's the catch. The changes we're talking about must be minimal and changed incrementally. Much like what Coca-Cola has been doing for generations.
The font of Coca-Cola's logo has largely remained unchanged since the late 1880s. But what does keep changing is how the brand uses the color red. Initially red was used as the background for its wordmark logo, but now it has become the color of its font. If you look at the progression of Coca-Cola's logo throughout the years, you can appreciate how little changes can keep the brand relevant and forward-thinking without compromising the integrity of its logotype or design.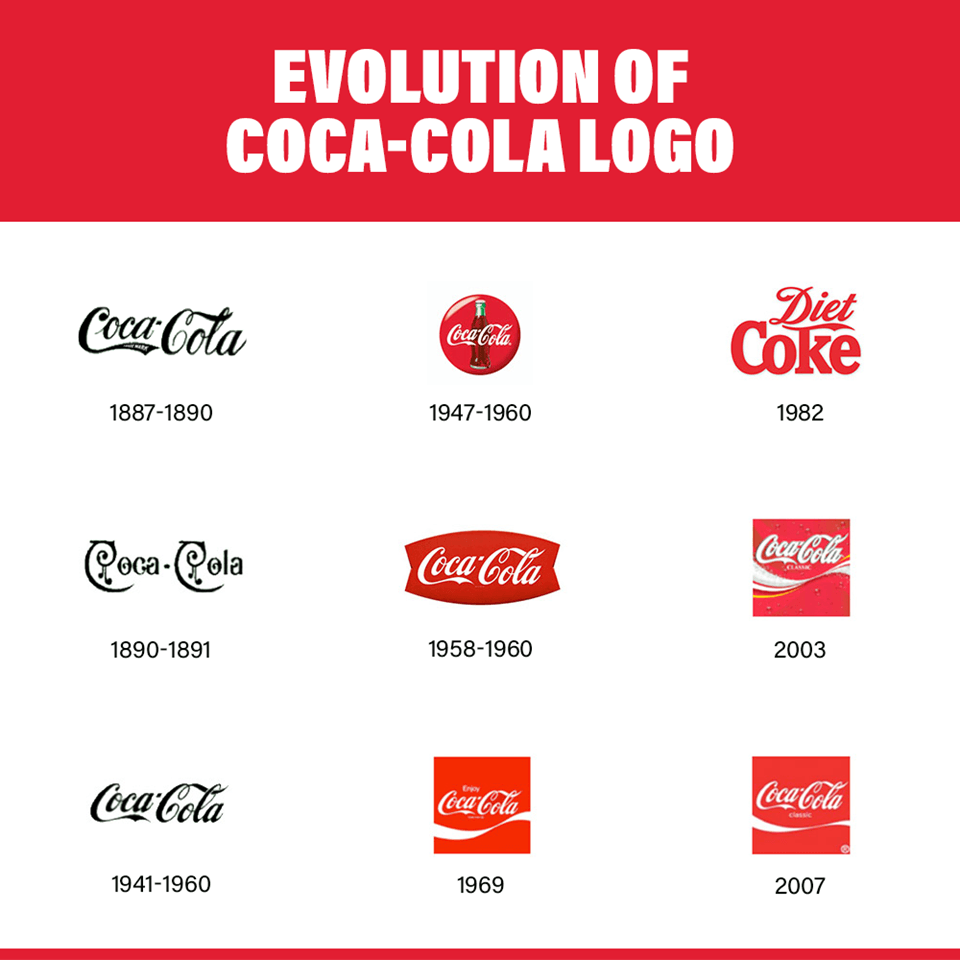 What Makes a Logo Stand the Test of Time?
In order to create an evergreen logo you need to consider these five fundamental features:
Is your logo unique?
Is it engaging?
Will people remember it?
Is your logo streamlined?
Is it versatile?
Keeping these fundamentals in mind, you'll be able to pick shapes, colors, and fonts for your logo that won't become dated. It will also ensure that you are able to modernize your logo when the need arises without having to completely redesign the brand.
The use of basic shapes and colors enables versatility. This is because prominent features of a logo remain constant even if you alter the design in the future. If your brand has recognizable qualities you will be able to make necessary upgrades while still remaining consistent with your design.
The design you select will have a huge impact on the longevity of your logo and your brand. You want your brand to be memorable. For example, if you own an auto dealer company, having a vintage car logo with a modern touch would go a long way. Being memorable will also accelerate brand awareness as word-of-mouth advertising will make your company more prominent.
Evergreen Branding Combined with Evergreen Content
How do you leverage evergreen marketing to make your brand relevant? Combine your evergreen logo with a content strategy so your information will remain relevant for years to come.
In order to achieve this, simply select topics that are less likely to change in the near future. Perhaps using statements or topics that are insightful and evergreen, detailed, and have useful knowledge that your readers and viewers will appreciate. The more relevant and useful the information you share, the higher its chances of going viral.
Think of content ideas such as 'helpful tips' or 'how-to' tutorials and expert interviews that can offer insight into a novel topic that also showcases your brand's thought leadership and point of view.
To keep your brand relevant follows these tips:
Engage with your audience on social media
Allow people to review your products and services on different platforms
Write blogs that educate your audience on various topics related to your product or service that provides them more information or solves a problem or a need
Make sure your logo and branding is visible and consistent on all the content you create
Ensure you share your content online every day to gain a higher ranking on Google's search engines
Final Thoughts
Evergreen branding will last as long as you continue to market your company. Another fantastic way to stay relevant is to offer services your audience will enjoy such as promotions and free information such as eBooks, webinars or e-newsletters. No matter what you offer your customers ensure your branding is on all your content so your business can gain traction and brand equity within the market segment you service.
The opinions expressed here by Guest Contributors are their own, not those of Rise Marketing.