Your business website can't just show up text. It should serve a combination of media files, including images, audio, videos, and documents. These types of visual content help engage users, encourage social share, and make your site more search engine friendly.
In managing multiple sites with many files, file management becomes indispensable. The story doesn't stop at uploading files to the media library and inserting them into your pages/posts. You need to optimize them for SEO, protect premium files from unauthorized access, organize files by categories, and tons more.
WordPress built-in Media Library is doing a decent job of storing your files. However, it doesn't meet the specific demands of every user. Luckily, you have WordPress plugins to take care of all the hard work.
Today's article will introduce a hand-picked list of the seven best plugins to manage your WordPress media efficiently. Before that, allow us to bring your attention to defining WordPress file manager plugins and what motivates you to use one for your site.
Let's get the ball rolling!
What Are WordPress File Manager Plugins? And Why Use Them?
Once you add an image or video to your library, the files will be listed in time order, making it difficult to find files uploaded previously. You can view files in List or Grid view. That's about everything you can manage within the library.
Thanks to a file manager plugin, you can easily group dozens of media into categories or create folders for them. Some WordPress file manager plugins are capable of media protection and download tracking where you can secure your digital products or premium images on private sites. At the same time, you can control the download limit of individual files. Other essential tasks that these plugins allow you to tackle are creating galleries, optimizing for SEO, uploading files to Amazon S3 storage, cleaning up your library, etc.
Seven Best WordPress File Manager Plugins
Here are the top 7 plugins for library management. Each serves a different brilliant function that is worth the download.
#1 FileBird to Create Media Folders/Categories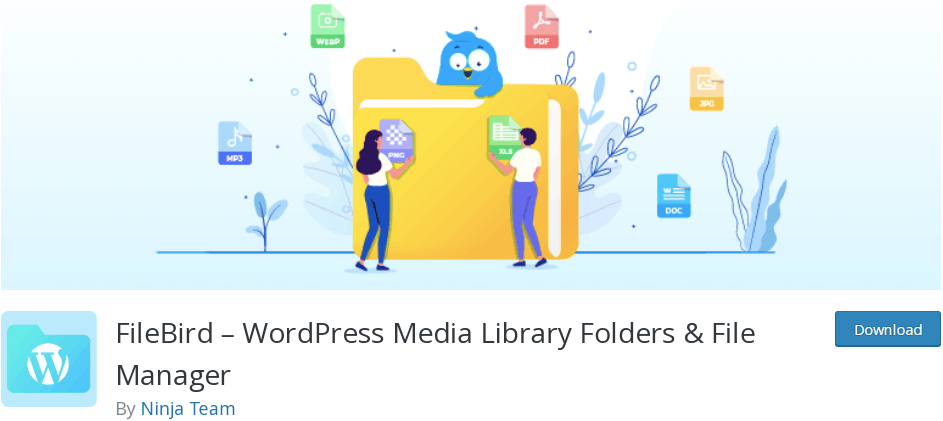 FileBird receives a great deal of public attention, with over 100 thousand users worldwide. The core function of this plugin is to categorize your WordPress media library. It assists in creating folders and grouping and storing related files together. It frees you from spending time looking for old photos in the endless list of the WordPress library. People love FileBird so much, thanks to its clean user interface and smooth drag & drop operation. Moving files around won't break their URLs or how they show up in page/post content.
Key features
Search for media as well as folders in both library and post edit screen
Sort files by name, title, date, modified, and author
Delete individual folders or bulk-delete them with a click
Create galleries from specific folders via Gutenberg block
Support document gallery with a shortcode
Pros
Available on multilingual sites supporting popular languages such as English, Spanish, Italian, French, German, etc.
Integrates seamlessly with favored WordPress themes, page builders, and image plugins
Easy to install and setup
Cons
Requires PRO version to work compatibly with Divi themes
Slows down your website occasionally
Price: FileBird is free to download. Upgrade to its PRO version at $39, and you can download media folders, sort files in various ways, and hide levels in the folder tree view.
#2 PDA Gold to Protect WordPress Files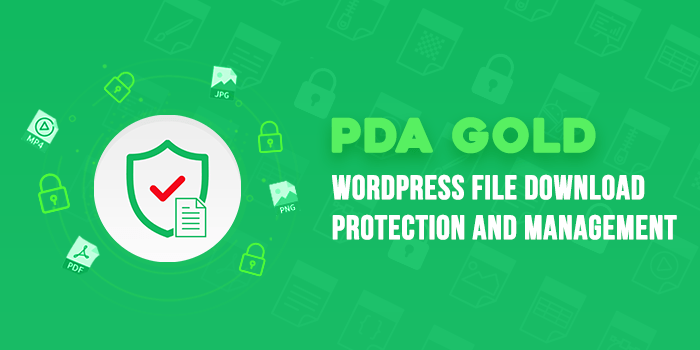 Prevent Direct Access (PDA) Gold would be your ideal pick in WordPress media file protection. The plugin aims to manage your private and premium files with ease. You can secure any of your WordPress files, from images, audio, and videos to documents. Once protected, users won't be able to see your media anymore. Instead, they'll be redirected to a 404 not found page when attempting to view them via the original URLs.
This plugin proves a perfect assistant for online course providers, photographers, ebook sellers, or even online publishers who earn income from downloadable files.
Key features
Protect unlimited media files of any type
Block Google and other search engines from indexing your files
Restrict protected file access to specific users
Create private download links for users to access your files
Limit file download by time or/and clicks
Integrate with WooCommerce to block access to private digital products
Encrypt protected files
Pros
Works well with almost all WordPress themes and plugins
Easy to set up and start protecting files
Bulk protects files
Provides extensions to secure files in membership sites, restricts files based on IP addresses, and protects files uploaded via contact forms.
Cons
A set of valuable features are locked behind the Gold version
Raw URL limitations on Nginx servers
Price: It doesn't cost a penny to install and activate the PDA plugin. However, we recommend going for its Gold version at $190.80 per year with more powerful features. Its 60-day guarantee gives you a chance to examine the plugin's efficiency.
#3 EWWW Image Optimizer to Convert to WebP Images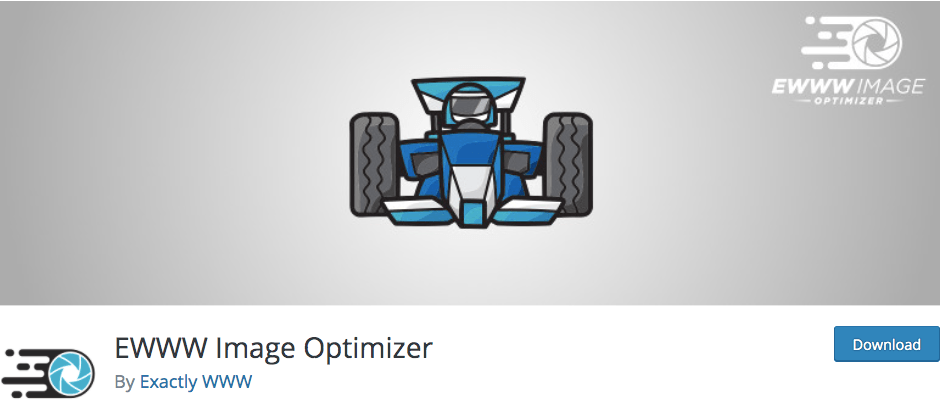 WebP, without a doubt, will become the next-gen image format for any website. Developed by Google, this file format is believed to offer the best image quality at the smallest size. It's worth mentioning the EWWW Image Optimizer to convert images to the WebP format. The plugin never lets you say "Ewww" when optimizing your images and boosting SEO. You can automatically change image format, compress, and scale them to fit the page.
Key features
Offers different optimization levels on JPG, PNG, and GIF images
Uses Bulk Optimizer for every website image compression
Pros
Suggest and vote for new features
Secure all your communications via top SSL encryption
Tested with hundreds of plugins and themes
Cons
Limit on image optimization features
The cost is a bit pricey
Price: Previously $240, Ewww is now available for $99. This price includes a Tier 1 license that offers lifetime access to the plugin, any plan updates, 200 GB of monthly traffic bandwidth, and site speed audits.
#4 SSU to Upload Images to Amazon S3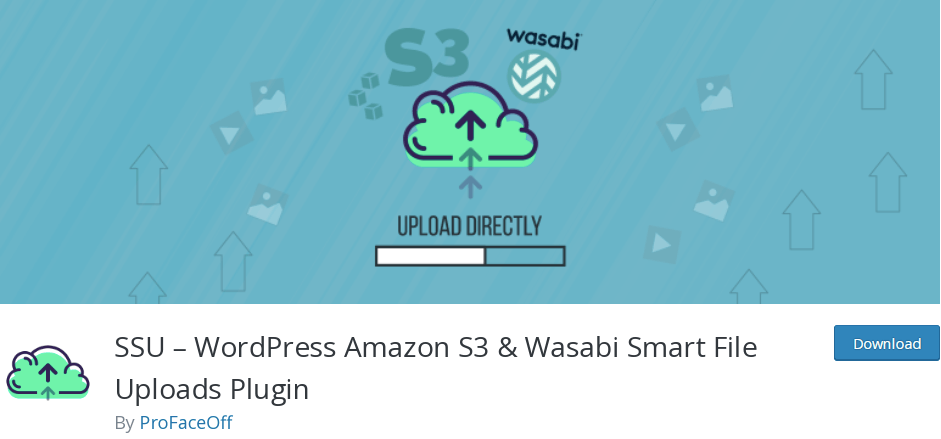 Besides compressing images, uploading files to Amazon S3 is an excellent way to save your WordPress storage. You can move your heavy files to the cloud, particularly when you sell digital products with massive file sizes. S3 Smart Upload or SSU takes care of uploading WordPress files directly to Amazon S3. Unlike other WP offload media library solutions, it frees you from having to upload files to the server first.
Key features
Grant other users permission to upload files, apart from the admin
Offload files from WooCommerce and Dokan product pages
Manage all Amazon files right in the Media Library
Allow users to upload files from the website's frontend with a simple shortcode
Pros
Saves your WordPress storage and improves site speed
Has a friendly UI
Will not overwrite files with the same name
Integrates with PDA Gold to protect WooCommere digital products on Wasabi
Cons
Launched recently with only a few hundred installs.
Price: The plugin is free, but storage through Amazon S3 is tiered and typically per GB usage.
#5 WordPress Gallery Plugin – NextGEN Gallery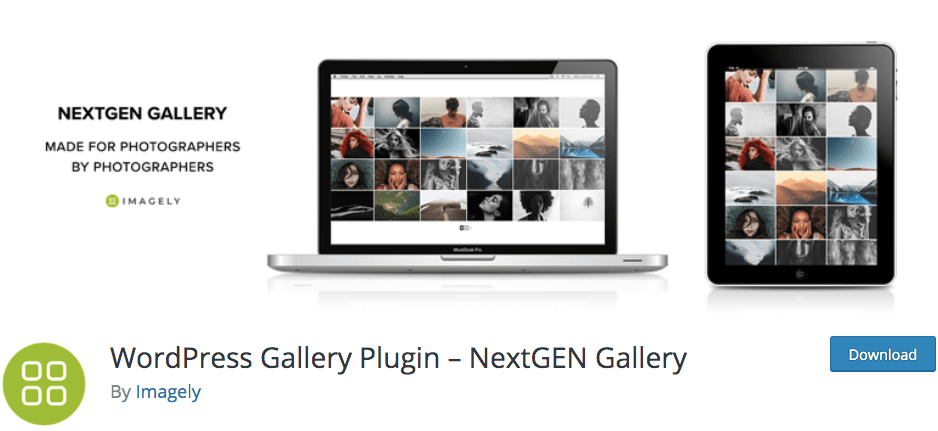 WordPress photo gallery plugins make it easy for you to display images on your site in an attractive way. NextGEN Gallery shines bright thanks to its flexibility in the overwhelming list of gallery solutions.
The plugin does wonders for creating galleries and albums. You have three main gallery styles (slideshow, thumbnail, and image browser) and two album styles (compact and extended).
Key features
Manage your gallery effectively
Add e-commerce features to WordPress to sell images
Offer multiple image security options such as password protection, hotlinking, and watermark
Add external links to your galleries
Pros
Works well with almost all WordPress themes and plugins
Proves mobile and tablet-responsive
Uploads all images to a gallery at once
No technical skill requirements
Available in multiple languages
Cons
Fails to open up galleries in a lightbox when you move your site
Price: Premium features begin at $49.
#6 Media Cleaner for Cleaning and Optimizing Library Space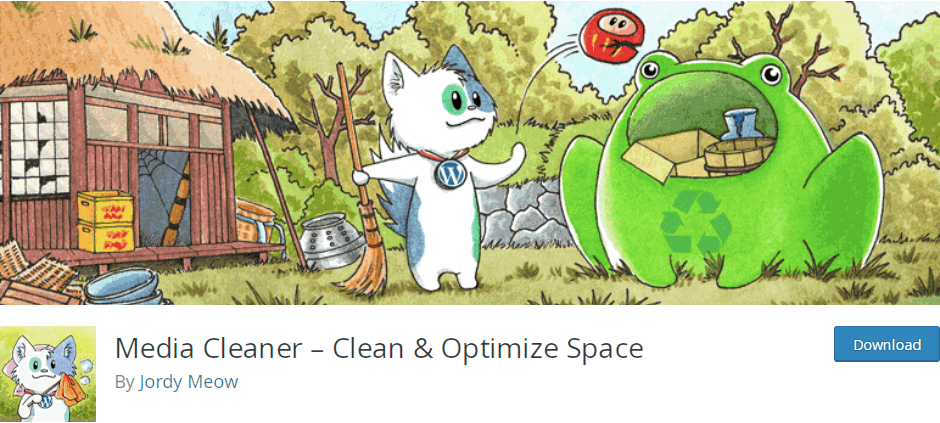 When removing unused files and cleaning up your Media Library, turn to Media Cleaner for help. The plugin detects all images that have never been touched, listing them in a separate dashboard, and giving you a chance to review and purge them. You can restore them or permanently remove them from the trash.
Media Cleaner receives a lot of love from users, with a 4.6-star rating. Three hundred fifty-six out of its ​​four hundred and twenty reviews are 5-stars.
Key features
Discard duplicates of any WordPress media file types
Manage all trash files via a distinct dashboard
Bulk delete images
Pros
Clears away unimportant data to accelerate site speed
Tested on diverse themes
Cons
Must back up your site before using the plugin
Requires Pro version for extra support and popular page builder integrations
Price: Premium features begin at $29.
#7 File Manager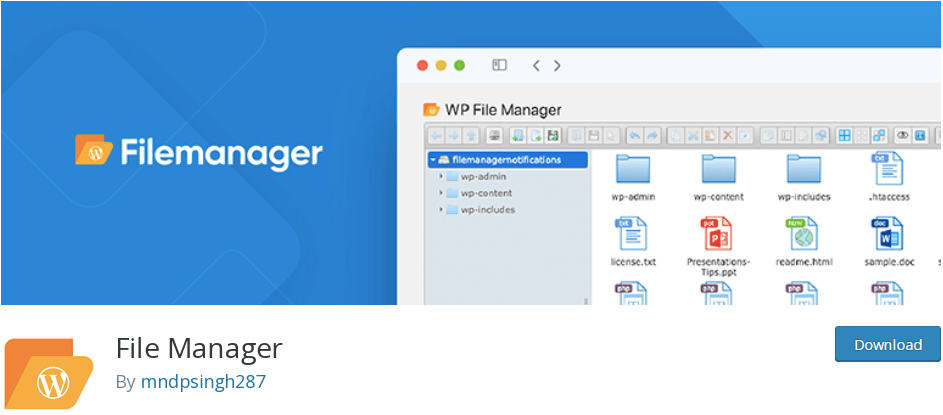 Are you tired of managing files and folders on the server with FTP clients? File Manager is here to help. The plugin works like a remote server for your WordPress media files. It lets you upload, download, edit, remove, or copy-paste files right in the WordPress admin dashboard.
Key features
Take action on multiple files at a time, from copying to creating folders and files, uploading, downloading, and even renaming
Get file information with just a click
Share files quickly via email
Pros
Support file uploads of any size
Offers diverse new features to edit your root path directory, preview PDFs, search files, and more
Simple to get started and use
Cons
Allows only admin to control file operations
Price: Premium features begin at $25.
Which Are Your favorite WordPress File Managers?
Along with content, media files are increasingly essential to every WordPress site. Thanks to WordPress file manager plugins, you can efficiently govern and maximize your media capability. We've walked you through the seven best plugins with their key features and pros and cons to manage your library more efficiently.
What plugins do you need for your WordPress media library? Drop us a line in the comments to share your thoughts.
The opinions expressed here by Guest Contributors are their own, not those of Rise Marketing.